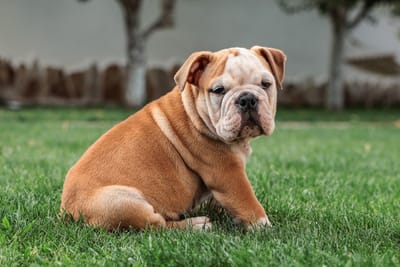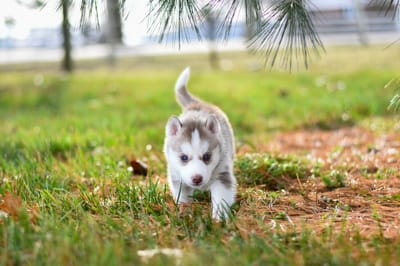 Historically puppy classes in a village hall or similar were the only way you could access training for your puppy or dog therefore that is what you did if you wanted basic or obedience training and this has was your only option for many years.
Why do you take your puppy to traditional training classes?
Because you have to as you want a trained and well behaved puppy.
You want your puppy to be "socialised"
They are the only option available.
You have always gone to classes.
They are relatively cheap compared to other training options.
Traditional puppy classes are they the best option for you and your puppy?To answer this you would need to visit and assess for yourself, questions you may consider are:
Is the location safe and conducive to learning?
Does the instructor appear to have a great knowledge of the subject and use support and rewarding methods to the puppy and handlers.
Do the puppies have enough space to feel safe and comfortable and not have access to the other puppies?
Are the puppies kept occupied when the instructor is working with another dog or addressing the group?
Do the puppies have a good proportion of the time doing practical exercises?
Does the instructor answer individual questions or cover concerns that may be brought up during the class?
Are the puppies and handlers treated as individuals or a group?
Are the handlers engaged with the class?
Is support offered to the handlers for between classes?
If the answer to any of these is
no
this is a traditional puppy class may not be the best for you and your puppy.
If the answer to most of these is
yes
this is a great modern class and go for it.
Traditional puppy classes why don't they work
The puppy doesn't usually get enough individual instruction or practice time - If the handler or the puppy are not kept interested throughout the session or given time to practice they will not learn or will lose interest.
The handler wants the puppy to "socialise" - This is an outdated concept as a "socialising" is not about the puppy having access to rough and tumble with other puppies. If they are playing with another puppy they are not learning what they are at class for they are learning that other puppies are either highly exciting or scary.
It is a social event for the handler - This means that the puppy is not their focus.
They handler hopes they will end up with a well behaved and trained puppy - A 6 or 8 week class with limited practical exercise will not do this and they will either give up after a couple of sessions or have to do a number of courses.
Often the classes are run on a part-time basis by instructors who have run the same classes without any competition for many years - This may mean they are not up to date with new training methods & concepts or they are in rut as this is they way they have always done things.
What are the other options and why choose them.Modern Puppy Training Classes
The instructors are usually a member of an official training organisation such as the Institute of Modern Dog Trainers (IMDT), the Association of Pet Dog Trainers (APDT) or the Dog Training College (DTC) so are up to date with their training knowledge and learning practices. Often these instructors are full time dog trainers
The classes are held following strict guidelines of space required or each dog and with a low ratio of dogs per instructor. Therefore the classes will probably be much smaller than traditional classes.
Each dog and handler is treated as an individual team and any questions asked are dealt with at he time as a group or individually after the class.
All the training is reward based with no harsh handling or punishment.
Ongoing support is offered between classes.
No or only very highly controlled "socialisation" or interaction between the dogs is allowed during the class.
The classes are often held in outdoor spaces (secure field ), indoor riding schools or purpose build facilities.
These are the best type of class but the down side as with most classes they cannot start until the puppy has completed their vaccinations so the puppy may miss out on a key confidence building and learning phase of their short life .The cost of this will be approximately double that of a traditional class. As with traditional classes they are held at the same time each week and usually in the same location with the same distractions.
Individual Puppy Programmes
As with modern training classes the instructors are usually a member of an official training organisation such as the Institute of Modern Dog Trainers (IMDT), the Association of Pet Dog Trainers (APDT) or the Dog Training College (DTC) so are up to date with their training knowledge and learning practices. Often these instructors are full time dog trainers.
The training can start as soon as your puppy has settled in with you and their new family so the key confidence and learning phase is not missed.
The initial session is carried out in your home where your puppy is happy and will mainly focus on confidence and relationship building which will make learning easier in the future.
The programme is bespoke so will take into account your knowledge and experience and the puppies current ability and confidence.
Your puppy is the focus of the sessions and any questions will be answered then and there with out fear of encroaching on class time or having to wait until the end or forgetting to ask.
The training can be taken out and about to different locations once the vaccinations have been completed so the distractions are different and can be tailored to your puppy.
Your puppy will learn much more in 30 minutes of individual training than in a 60 minute class, therefore may work out more cost effective over all.
Progress can be measured as the focus is on your puppy and not a group.
The programme can fit with your schedule (subject to availability) and not just the same time every week.
Individual support is often included in the programme.
I now feel that this is the best way forward for training puppies for all of the reasons above and in the long run a programme may appear very expensive compared to traditional classes. But as all programmes are bespoke we are not covering things you may already know or have taught your puppy and you can ask the instructor anything you wish to know. Therefore they may not work out as expensive as they look as you have all the time for you and your puppy covering what is important to you and you will have much more support.
I will therefore not be holding group classes for puppies from January 2021Other puppy training options include:
Online or email training courses
Live video training classes or programmes
I will be looking into these further in 2021 but I am not currently sure if they are for me.